Loading......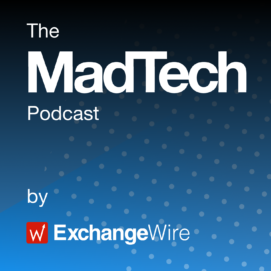 On this week's episode of The MadTech Podcast, Rachel Smith and Lindsay Rowntree are joined by ExchangeWire CEO Ciaran O'Kane to discuss the latest news in ad tech and martech.
In this week's episode:
– TikTok has stepped up its investment in social commerce by entering a new partnership with Shopify. The deal, announced last week, will enable Shopify's 1 million sellers to access the key functions of TikTok's advertising, TikTok for business, by installing a new TikTok channel app from within the Shopify App Store. In doing so, the merchants will be able to create, run, and optimise marketing campaigns via the Shopify dashboard.
The partnership will make it easier for Shopify merchants to reach out to the younger demographic that makes up the majority of the popular short-form video app's user base. It is understood that both companies have plans for their partnership to evolve to include more in-app shopping features.
– A coalition of industry trade bodies has lodged a complaint against Apple with the French competitions authority. The collective, which represents ad tech providers, publishers, and marketers, alleges that the tech giant's plans to change its Identifier for Advertisers (IDFA) are anticompetitive. The changes, which are scheduled to come into force at the start of 2021, are ostensibly being implemented to protect user privacy by limiting the amount of personal data that advertisers can access. However, the complainants argue that the update will stifle competition, while retaining the tracking abilities of its first-party systems via preferential access to its SKAdNetwork and workarounds such as the CNAME subdomain circumvention. 
Alongside the changes to IDFA, Apple is also facing an antitrust investigation from the European Commission over its payment rates for third-party app developers. Trade bodies involved in the action include IAB France, Mobile Marketing Association France, and UDECAM. The iPhone manufacturer has also been front and centre of antitrust proceedings in the US, and is currently embroiled in controversy over its app store policies, with the stipulation that it receive 30% of all in-app payments revenues proving particularly egregious.
– A study carried out by dentsu international has revealed that the misuse of personal data is the primary source of distrust amongst consumers on APAC. The study also found that most people consider it unacceptable for businesses to use any kind of personal information to enhance their services, with education level, name and age, and email addresses proving the most acceptable (32%, 30%, and 27% respectively).
The findings also indicate that whilst consumers are receptive to personalisation, they are less open to personalised advertising, with around an average of a third of respondents in Hong Kong, New Zealand, and Singapore having opted out of receiving personalised adverts. Interestingly, the study found that the 18-34 demographic is the most put-off by this form of targeting, and that consumers expect companies to provide financial rewards for their data in the near future (65% in China, 51% in Singapore, 36% in Hong Kong, and Japan 26%).
The MadTech Podcast is also available on: